Reg D 506(c)
President Obama signed the Jumpstart Our Business Startups (JOBS) Act in 2012 after receiving overwhelming bipartisan support. The equity crowdfunding law helps startups and smaller businesses raise capital through innovative rules and regulatory rollback. The SEC began implementing the law in 2013 with Reg D 506(c).  
Reg D 506(c) 

Basics
Amended Reg D 506 into 'b' and 'c.' Allows general solicitation for Reg D offerings for accredited investors only
Financial instruments are "restricted," investors must generally hold them for one year
Issuer must take "reasonable steps" to verify investor status as accredited
Exempts from broker-dealer registration websites displaying Reg D offerings if profits derive from co-investment with accredited investors
Notice filing with SEC and states, offers take form of private-placement memorandums
Reg D 506(c) So Far
General solicitation has had a positive yet tiny effect on the private placement market. According to SEC data, for the approximately three-year period through the end of 2016, issuers raised $107.7 billion in debt and equity offerings under Rule 506(c); during the same period Reg D 506(b) issuers raised $2.2 trillion. Thus, Rule 506(c) offerings amount to only 3% of capital raised under Rule 506.
The availability of online marketplaces has had a positive effect: during the past three years, 16 online marketplaces have raised nearly $1.5 billion in over 6,000 private offerings for accredited investors.
Is your company a good fit for Reg D?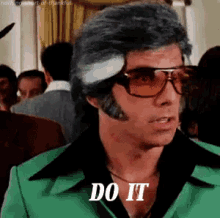 Disclaimer: This document is for informational purposes only. It does not represent a contract, offer, or any legal obligation on the part of JOSSEY PLLC. Many factors go into a successful raise including appeal of the product, market for the product, quality of marketing, operating history of the company, experience of management, and ability to self-generate crowd investors. Legal and regulatory compliance is only one part. Investing in small companies and startups carries lots of risk, there is no guarantee any issuer will have a successful raise.