Reg A+
President Obama signed the Jumpstart Our Business Startups (JOBS) Act in 2012 after receiving overwhelming bipartisan support. The equity crowdfunding law helps startups and smaller businesses raise capital through innovative rules and regulatory rollback. The SEC began implementing the law in 2013, Reg A+ was finalized in 2015.  
Reg A+ Basics
Two-tiered crowdfunding mechanism that also serves as a public-offering onramp for smaller issuers
Tier I: Issuers can raise up to $20 million from accredited and nonaccredited investors. Issuers have relatively small upfront accounting burdens during qualification but are subject to a state-level "coordinated review process"
Tier II: Issuers can raise up to $75 million from accredited and nonacredited investors. Issuers face higher upfront accounting burdens but raises are preempted from state-level qualification (but not notice or fees)
Issuers can "test the waters" to gauge interest without incurring substantial accounting or legal fees.
Finanical instruments can be sold and underwitten by broker dealers
Financial instruments are unrestricted (freely tradable) although issuers may choose to impose contractual transfer restrictions and state-level ambiguity exists
Complex SEC qualification process
Reg A+ So Far
Since the new Reg A+ rules went effective in June 2015 and through September 2018, 123 public offerings were completed raising a total of $1.3 billion. That's an average of about $10 million raised per deal since 2015.
Total funding in the last year more than doubled the total amount raised though Reg A+ offerings from the two years before. In other words, $612 million raised between June 2015 and September 2017 and another $688 million raised just in the one year ended September 2018.
The average deal size increased notably to $12.7 million in the year ended September 2018 vs. $8.8 million in the two years ended September 2017. That's a 44% increase in the average deal size. (Source: Mondaq)
Treasury Department recently stated, "Regulation A+ has enabled more companies to take advantage of the 'mini IPO' process than under the previously existing Regulation A registration exemption for small offerings. A Tier II offering may be less costly than an IPO, particularly for companies seeking relatively smaller amounts of capital."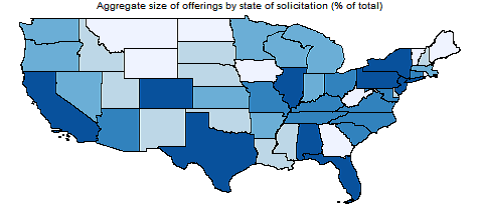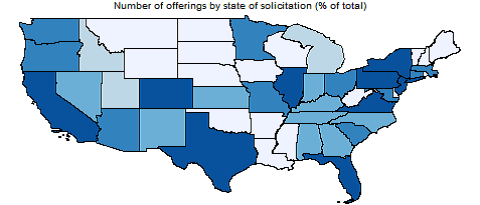 Future Reg A+ Fixes
Expand Reg A eligibility to include Exchange Act reporting companies. This would provide already public companies with a lower-cost means of raising additional capital and potentially increase awareness and interest in Reg A offerings by market participants.
Encourage state securities regulators to promptly update their regulations to exempt secondary trading of Tier 2 securities or, alternatively, have the SEC use its authority to preempt state registration requirements.
Increase Tier II limit to $75 million.
Is your company a good fit for Reg A+?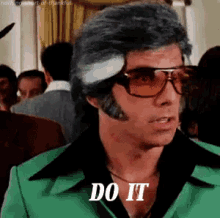 Disclaimer: This document is for informational purposes only. It does not represent a contract, offer, or any legal obligation on the part of JOSSEY PLLC. Many factors go into a successful raise including appeal of the product, market for the product, quality of marketing, operating history of the company, experience of management, and ability to self-generate crowd investors. Legal and regulatory compliance is only one part. Investing in small companies and startups carries lots of risk, there is no guarantee any issuer will have a successful raise.