Is Equity Crowdfunding Right for your Company?
Is Equity Crowdfunding Right for Your Company?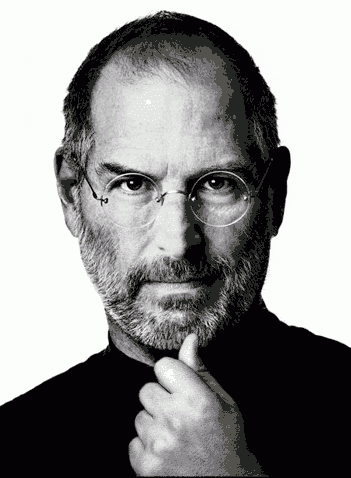 President Obama signed the Jumpstart Our Business Startups (JOBS) Act in 2012 with overwhelming bipartisan support. The equity crowdfunding law helps startups and smaller companies raise capital through innovative rules and regulatory rollback. The Securities and Exchange Commission (SEC) began implementing the law in 2013, finalizing the last title in 2016. Through equity crowdfunding, companies can sell stock, warrants (promises for future equity), or debt, no matter their size or operating history.
How Equity Crowdfunding helps your company
Besides capital to help your business grow, equity crowdfunding provides other unique benefits.
Broaden your investor base: Unlike other funding models, equity crowdfunding diversifies your investor base both financially and geographically. Issuers may accept investors worldwide giving your company a potential global footprint. Equity Crowdfunding removes barriers that prevent ordinary people from investing in startups and small companies. No longer is access to the most promising companies limited to "accredited investors" i.e. rich people by the SEC's arbitrary measures.
Exposure for your business: Selling securities through FINRA-regulated portals introduces your business to hundreds of thousands of potential investors, media, and other influencers via portal lists. If your campaign gains momentum the portals promote your company multiple times. Moreover, outside marketing has the dual benefit of gaining exposure for your raise and your company simultaneously.
Market Validation: A successful equity crowdfunding campaign shows the larger investor market and the larger customer base that your business model works. Investors will not support companies with flawed models or poor metrics. It also shows your management knows how to win and multitask. Your company becomes more attractive to larger investors like venture capitalists and investment banks.
Leverage: The statistics are grim for successful startups that solely use traditional venture capital. According a Harvard study, by year four only 40% of CEOs are still in office and only 25% remain by the time a company goes public. Equity Crowdfunding allows your management team to retain complete control and it allows you to walk away from institutional investors offering unsatisfying terms. Your company can do another crowdfunding round or jump to a higher exemption with larger limits.
Turn your customers into marketers: Equity Crowdfunding aligns economic incentives in your company's favor. Your customers or clients become investors; your investors become customers or clients. And they tell their friends and colleagues. Because the more successful your company is the higher their return. The prospect of ROI incentivizes them to promote your company and intensifies brand loyalty.
Incentivize your investors: Equity crowdfunding allows your company to reward investors with benefits thematic to your business (the Kickstarter model). Depending on the product, this could include the product itself, 'founder' status on your website, access to events, or anything else that may induce investment. This also promotes brand loyalty and makes everyone feel like they are 'part of the team.'
So . . . Are you ready to get started?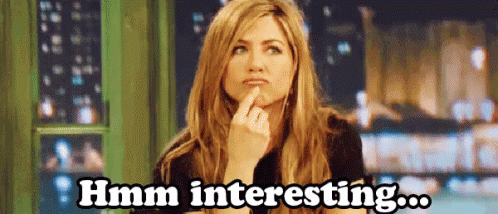 Is your company a good fit for equity crowdfunding?
Don't think this is going to be easy. Equity Crowdfunding is a tool it's not a gift from heaven. You must evaluate whether your company is right for this process. None of the following factors alone guarantee a successful raise. But they all point toward the best outcome.
Revenue: Having revenue proves your idea is working. This gives investors confidence your company is sprinting toward profitability, growth, market share, and ROI.
Day One Money: When your raise goes live you must signal investors that your company is a good bet. Bringing your own 'crowd' to the raise early shows you have a network of "ambassadors" dedicated to your success. Investors want to feel they are part of winning team. Day One Money gives investors confidence they are right to believe in your company. Note, SEC solicitation rules apply.
Strong Team

: Investors measure the experience and energy of management. Their LinkedIn profiles will likely be available on your investment page for them to view. Past success as an entrepreneur or expertise in your industry is an advantage.

Technology/Patents: If your company features technology that is not replicable or easily replicable that is a plus.
Consumer facing product. 'B to C' businesses work best because they can attract the widest possible crowd. But don't worry 'B to B' works too, you just may have to put more effort into telling your story. But many 'B to B' companies have had successful raises.
Social Value: Some investors like 'feel good' companies. If your company can point to a social purpose like eco-friendly, healthy living, or empowering underrepresented entrepreneurs, this can be an advantage.
Earned Media: You can feature any earned media you've garnered on your investment page. The more well-known the media brand the better. This shows you have started to break out from the pack and get noticed in your industry.
Legal Representation: Equity Crowdfunding involves securities regulated by the SEC and portals regulated by FINRA. The rules are complex and hundreds of pages. There are unique requirements at every stage of the process from what you can say before and during the raise to what forms you must file and when you must update. The portals will help with phone calls and templates, but they are responsible to themselves not your company. An attorney can guide you through the process answer all your questions and, most important, advocate your interests throughout the process.
So are YOU ready

to

raise the capital your company needs to reach its highest potential?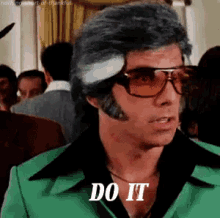 Four Keys to a Successful Equity Crowdfunding Raise
Disclaimer: This document is for informational purposes only. It does not represent a contract, offer, or any legal obligation on the part of JOSSEY PLLC. Many factors go into a successful raise including appeal of the product, market for the product, quality of marketing, operating history of the company, experience of management, and ability to self-generate crowd investors. Legal and regulatory compliance is only one part. Investing in small companies and startups carries lots of risk, there is no guarantee any issuer will have a successful raise.